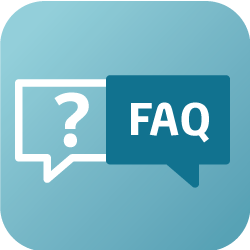 Frequently Asked Questions
Eligibility & Application
Who is eligible to subscribe?
Subscription is open to all Malaysians and non-Malaysians with valid Driving Licences, and also Companies.
How do I subscribe to KiNTO One?
Just subscribe through our website and our KiNTO representative will contact you to collect the required documents. Upon submission of the completed documents, we will update you as soon as possible on your status of subscription.
What are the required documents for application?
Please provide a copy of the following documents:
Malaysian Applicants
NRIC
Driving License
Latest 3 months' salary slip
Latest 3 months' bank statement (Sole Prop)
Latest EPF Statement
Latest copy of Credit Card Statement
Non-Malaysian Applicants
Passport
International Driving License
Latest 3 months' salary slip
Latest 3 months' bank statement (Sole Prop)
Letter of Employment
Property rental agreement
Latest copy of Credit Card Statement
Corporate Applicants
(Please ensure that the following documents are Certified True Copies)

Form 9
Form 24
Form 49 / Section 58
Latest 3 months' bank statement OR 1 year Audited Financial Statement
Board Resolution
Any one (1) Director's NRIC / Passport
Vehicle & Subscription Plan
Which models are available for subscription?
There are various Toyota and Lexus models available for subscription now. More models will be added from time to time.
What mileage and duration options are available for subscription?
Subscription periods available are for 2 years or 3 years with mileage up to 30,000km per year.
What happens if the colour I prefer is not available?
We will offer you an alternative colour selection if the colour you have requested is unavailable.
Can I use the vehicle for business or commercial purposes, such as rental or e-hailing?
The subscription of KiNTO vehicles is meant for personal use only. Commercial usage such as rental & e-hailing is strictly not permitted.
Can I drive the vehicle outside of Malaysia?
The use of KiNTO vehicle is only permitted within Malaysia.
Where do I collect and return the vehicle?
Collection of the vehicles will be at the preferred KiNTO outlet of your choice. Return of the vehicles can also be done at the same preferred KiNTO outlets. Otherwise, we can also advise you on the most suitable KiNTO outlet for you.
Are there any upfront payments required before the subscription starts?
Unlike regular hire purchase where you would have to pay a 10% downpayment, the only payment required for to begin your KiNTO subscription is the initial payment of
one (1) month subscription,
one (1) month refundable deposit and
stamp duty fee (if applicable).
Do I have to pay for renewal of insurance, road tax and service costs?
This is the beauty of KiNTO: You do not need to pay for insurance, road tax and service costs as all are inclusive within your subscription.
How do I make payment for my monthly subscription?
If you are an individual customer, monthly subscription fees will be debited from your credit card automatically.
For corporate subscriptions, monthly subscription fees can be paid via auto-recurring bank transfers.
What happen if I get traffic summons?
All traffic summons shall be borne by you. You will be notified of outstanding summons to be cleared before any renewal of insurance and road tax.
Service, Maintenance & Vehicle Condition
Where do I send the vehicle for service?
We will contact you at the appropriate moments, and will collect your car for servicing and send them back. Your convenience is our pleasure.
Who do I contact in the event of an accident or breakdown?
In case of an emergency, you may contact 24SEVEN Road Assist or ETIQA Auto Assist, and subsequently notify the KiNTO Team.
The numbers are:
24SEVEN Road Assist:
1-800-888-247 / 1800-822-247
ETIQA Auto Assist:
1-800-88-6491
KiNTO Team:
03 - 27278880
Can I add accessories to my subscribed vehicle?
No additional accessories are allowed apart from the official ones that you have selected during the initial subscription application.
Please do not modify the vehicle in any way.
What happens if there are minor damages to the vehicle?
Subject to the Fair Wear & Tear document, you may be held responsible and bear the costs of repair depending on the severity of damage.
What are the maintenance and services included in subscription plan?
It includes both scheduled services and wear and tear maintenance. The maintenance services are based on schedule provided by us.
What does the insurance covers?
Subscription service is covered by comprehensive motor insurance. It includes additional coverage such as All Drivers, Windscreen, Limited Special Perils, Legal Liability to Passenger and Legal Liability to Passenger for Act of Negligence.
What happens if I meet an accident?
In the unfortunate event of an accident, you shall immediately lodge a police report and notify us at 03-2727888. A copy of police report shall be submitted to us within 24 hours from the time of accident.
What happens if my subscribed car is stolen or being deemed as total loss arising from an accident?
KiNTO is covered by Guaranteed Auto Protection. There shall be no liability and you may subscribe to a new car.
Early Exit & End of Subscription Period
Can I return the vehicle before the end of the subscription period?
You may return the vehicle before your subscription ends; however, you will have to pay a 6months' subscription fee or the remaining balance (whichever is lower).
Do I have the option to purchase the vehicle at the end of my subscription?
The vehicle is to be returned to KiNTO at the end of the subscription; you may choose to subscribe to a newer car.
What happens if I exceed the mileage chosen upon return of the vehicle?
Any excess mileage will only cost you an additional RM0.50 per kilometre.
Can I choose to extend the period of my subscription?
You may opt to extend your subscription under our KiNTO Used Car with a lower subscription fee or you may choose to subscribe to a brand-new car.
© TOYOTA CAPITAL MALAYSIA SDN BHD. All rights reserved.
Start your KINTO Journey